El Camino de Santiago (also called Camino Francés/The Way of St. James/Jakobsweg)

France/Spain

800km/496mi
Photo by Yvonne Liu.

Overview
El Camino de Santiago (The Road to Santiago) is a network of routes, all ending at Santiago de Compostela in the North West of Spain. It has long been a religious pilgrimage but is now walked by people from all around the world with differing religious beliefs.
The route described here is Camino Francés (French Way) which is the most popular of the routes. It begins in St Jean Pied de Port on the French side of the Pyreneese and crosses Northern Spain, ending in Santiago de Compostela.
Accommodation
There are albergues (hostels) along the way specifically for walkers. These are mostly organized by volunteers and are very affordable. To stay in an albergue you must have a Pilgrim Passport.
There are also a number of private hostels along the way which are usually a bit more expensive. It is also possible to camp in some places along the way.
Way Marking and Infrastructure
Camino Francés is very well marked with a combination of yellow arrows and scallop shell symbols.
The route passes through countless villages and towns where it possible to buy food and access water. It also passes through a number of cities, including Pamplona, Burgos and Leon which have outdoors shops with walking equipment such as backpacks, walking sticks and boots.
Food
Various bars, cafes and restaurants cater to walkers long the way. At most places, it is possible to buy an evening meal called the 'Pilgrims Menu' which is a well priced and substantial feed.
Self catering is possible and you pass various small shops and supermarkets in the bigger centres. Some alburges have cooking faculties but not all so if you plan to fully self cater bringing a portable cooker is necessary. Frustratingly, the alburges in Galicia have full kitchen facilities but no pots or utensils.
When to Walk
While people walk the Camino all year round, it is best to walk between March and October. It can be very hot in the summer months.
Pilgrim Passport/Credential
A Credencial (Pilgrims Passport) can be obtained in the country of origin or at the starting point of the walk. You have to pay a small fee or give a donation in return. Stamps can be collected all along the route, from churches or bars but principally from where you spend the night. It is important to get one stamp per day as proof of having walked and to receive the Compostela in Santiago de Compostela.
Compostela
To qualify for the Compostela, the traditional certificate of pilgrimage, you must walked a minimum of 100km and undertaken the Pilgrimage for religious or spiritual reasons. Walkers can collect their Compostelas in Santiago by presenting their stamped Pilgrims Passport.
Map
Guide Books
A guide book is not essential because the route is so well marked, but they contain maps, accommodation listings and local history which is useful and can enrich your experience.
Photo by Jeremy Star.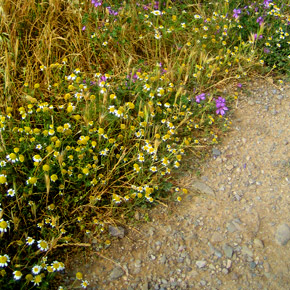 Photo by Jeremy Star.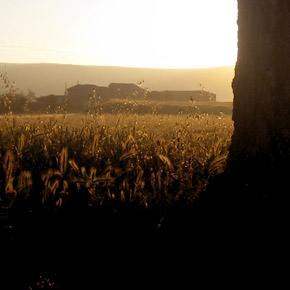 Photo by Jeremy Star.