Mountain Equipment Helium 400 Sleeping Bag
I bought this sleeping bag in 2009 and used it while walking El Camino de Santiago. The best feature is how small it packs down. It has nice soft lining and a rip stop outer which has proved effective.
It was perfect in spring and summer. Combined with a good sleeping bag liner it could be useful during autumn but I don't think it would be thick enough for wintry conditions. It comes with two storage sacks - one compression sack which makes it unbelievably compact and another net sack for lofted storage at home. It is a bright orange which might not suit everyone's taste but it doesn't bother me, and it could even make it useful as a signal in an emergency.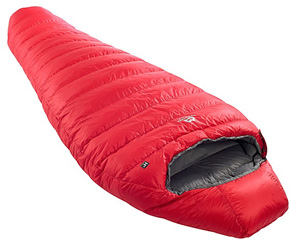 | | |
| --- | --- |
| Weight | 780 grams |
| Manufactured | |
| Available from | Downbags |
I have always used Trangia stoves and swear by them. They are compact, robust and very cleverly designed. There are a number of nice design touches - the lid for example can be flipped over to form a frying pan. They heat up very fast and work well in the wind as the flame is sheltered.
They burn methylated spirits which can sometimes be a challenge to source and is an additional weight to consider. The new light-weight designs are a welcome addition to the line and make them even better for weight-conscious long distance walkers.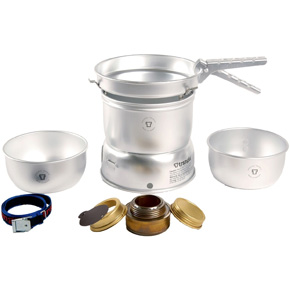 | | |
| --- | --- |
| Weight | 720 grams (without fuel) |
| Manufactured | |
| Available from | Trangia (list of distributors) |
Opinel Traditional #8 Stainless Steel Knife
I was given an Opinel knife by a good friend in France and instantly converted. The #8 knife has a nice long blade and it is extremely sharp. It safely folds into itself when packed away and there is a cleaver locking system to keep the blade in place when using it.
The wooden handle feels nice in your hand and the blade is sharp enough to slice though a tomato without squashing it. It also makes a great French souvenir or gift - I gave one away for Christams!

| | |
| --- | --- |
| Weight | 50g |
| Manufactured | |
| Available from | Opinel (list of distributors) |